Our first Nalley planting at Zonolite Park on November 3, 2012. We planted a 1-gallon inkberry, a type of native holly.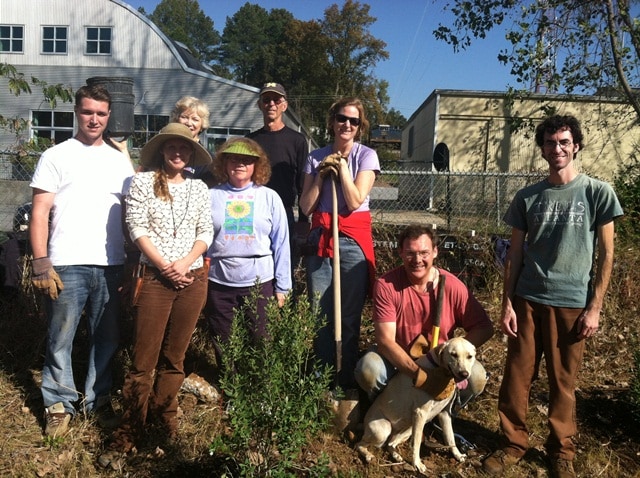 L-R: Patrick Devore, Keren King, Sally Sears of South Fork Conservancy, Barb Baggerman, Rick Sussman, Alison Le Breton, Ted Nelson, and Brian Williams of Trees Atlanta.
The Nalley Tree Campaign was created by the Nalley dealerships in Decatur, in partnership with the City of Decatur, DeKalb County, Trees Atlanta, Park Pride and Keep DeKalb Beautiful. Our mission is to work with area citizens to plant 10,000 trees in Decatur and DeKalb County.