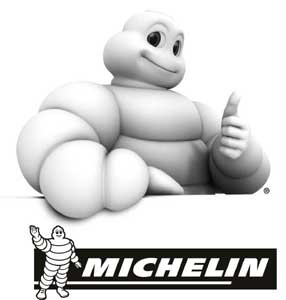 [Company Name]
in
Atlanta
is proud to carry Michelin tires. Michelin is the largest tire company in the world and prides itself on providing the best products at the best price point in all consumer categories.
Nalley Automotive Group
guarantees the best price on Michelin tires or we will pay YOU the difference. Michelin can meet all your tire needs with the following products:
Michelin Defender Tire-this is the best standard passenger car and minivan tire ever offering 90,000 miles of confident driving through exceptional safety, longevity and a quiet, comfortable ride so that you can protect those you care about most.

Passenger Car/Minivan Tires-Defender, Hydroedge, Energy LX4, Harmony, Engergy Save A/S, Symmetry, Destiny, X Radial, Weatherwise II.

Luxury Performance Touring Tires-Primacy MXV4, Energy MXV4 S9, Energy MXV4 Plus, Primacy MXM4, Pilot MXM4, Pilot Primacy, Primacy HP, Energy Saver.

Ultra-High Performance Sport Tires-Pilot Super Sport, Pilot Sport A/S Plus, Pilot Sport PS2, Pilot Sport 3, Pilot Sport, Pilot Sport Cup, Pilot Exalto A/S, Pilot Exalto PE2.

SUV/Crossover Tires-Latitude Tour, LTX M/S2, LTX A/T2, LTX M/S, Cross Terrain SUV, Latitude Tour HP, Latitude Diamaris, 4x4 Diamaris, Latitude Sport, X Radial LT2.

Light Truck Tires-LTX M/S2, LTX A/T2, LTX M/S, LTX A/S, XPS Rib, XPS Traction, Agilis, X Radial LT2.

Winter Tires-Pilot Alpin PA2,

Pilot Alpin PA3, Primacy Alpin PA3, Latitude Alpin HP, X-Ice, X-Ice Xi2, LTX Winter, Latitude Alpin, Latitude X-Ice Xi2, Pilot Alpin PA4.
Michelin takes great care in engineering and manufacturing some of the best tires on the road and we are just as committed to making sure you are satisfied with your tire purchase.

When you purchase a Michelin tire you don't just get a tire designed to deliver lasting performance, you get the instilled confidence of:


The Michelin Promise Plan-30-Day Satisfaction Guarantee, Flat Tire Changing Assistance, Limited Mileage Warranty

Passenger & Light Truck Limited Warranty